November 2020
Evaclite launched its Crowdfund Campaign to the Public on 11th November. The response has been so amazing, we actually hit our Minimum Target on the first day, but we have more to do and intend to keep going for a while yet. So please Join us on our Journey to save lives seedrs.com/evaclite #evaclitecrowdfund

June 2021
Advanced announce partnership with Evaclite – integrating dynamic signage into the Lux Intelligent system – via webinar 'Bridging the gap between Fire and Emergency Lighting systems'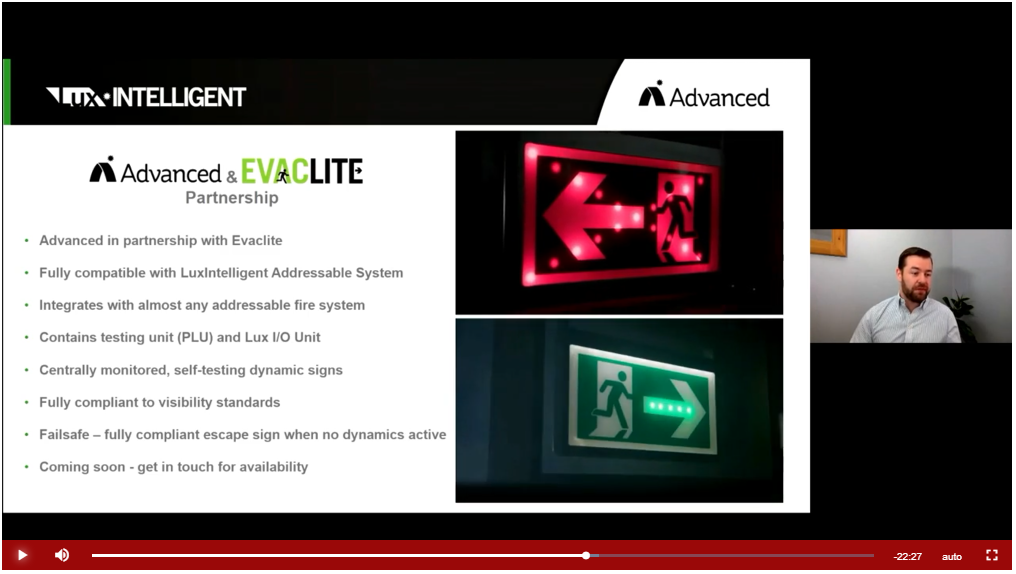 September 2021
Evaclite announce Partnership with  Comelit Spain to promote Dynamic Signage in Spain

Founded in 1956, Comelit Group SpA is an industrial company operating on a worldwide scale and specialising in the design and manufacture of video entry, video surveillance, anti-intrusion, home automation, access control and fire protection systems
January 2022
Happy  New Year and a Huge THANK YOU to our Customers, Specifiers and Installers who worked with us in 2021
Let's make the Year of the Tiger the Year of Dynamic Exit Signage too.
Here are some of the recent projects where Evaclite Dynamic exit signage has been installed, from Europe's tallest residential apartment tower to an underground museum. – All striving to make their buildings safer. THANK YOU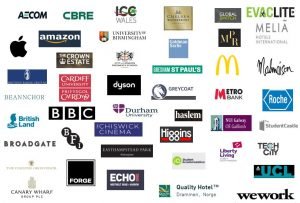 November 2022
Evaclite dynamic signage ranges are now available with DALI and Lux*Intelligent connectivity.

The DALI modules are device type 1 and are suitable for use on a dedicated DALI emergency lighting system. They are designed to be compatible with the DALI Standard IEC 62386-2021 as well as the Control Gear Standards IEC 61347-2-72, IEC 61347-2-133 and IEC 623844 and Automatic Test System Standard IEC 62034.5.
January 2023
Evaclite signage is now formally CB certified meaning it complies with the internationally recognised scheme. Our signage may now be specified and installed by international businesses safe in the knowledge that it has been tested and certified to a recognised level.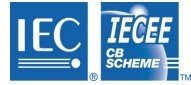 The IECEE CB Scheme is the IEC's system for conformity testing and certification of electromechanical equipment and components. It is based upon mutual recognition of CBTCs (Certification Body Test Certificates) by IEC member countries of which there are currently 54.
March 2023
Evaclite has enjoyed an increasing demand for our dynamic signage for use within historic and listed buildings. These have included; the Churchill War Rooms, Shell Mex House (also known as 80 The Strand), The India Buildings for the HMRC and for the original HSBC HQ building in St James's Street.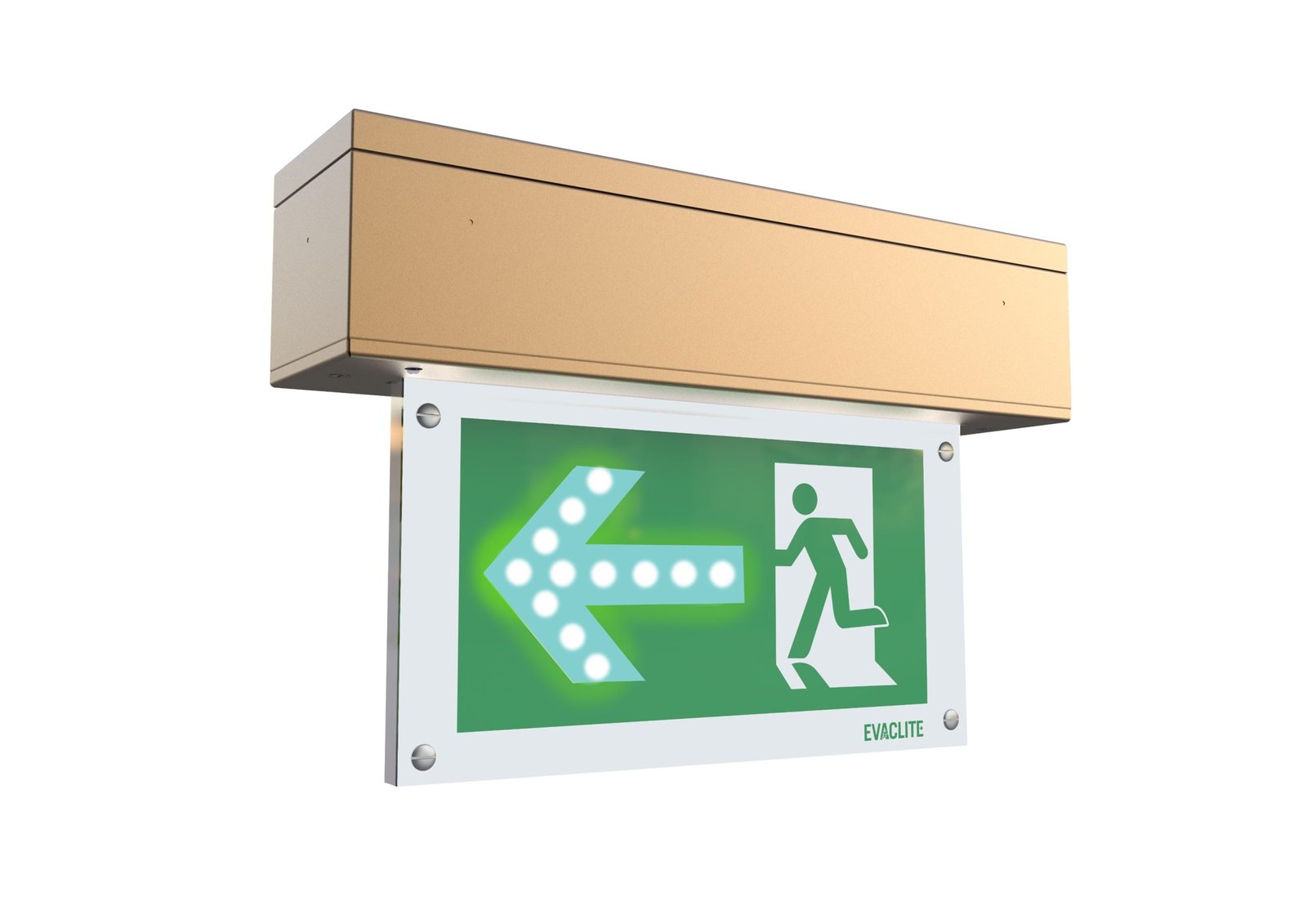 In light of this, we are pleased to launch a special paint colour available on all our standard signage ranges; 'Antique Brass' (RAL Classic colour, RAL 1032). It is in stark contrast to our usual white and has been chosen specifically to suit and complement this type of environment.
May 2023
New European partner to be announced SOON