Tech Revolution of the Year
Evaclite are proud to be announced as finalists for the Tech Revolution of the Year award at Hotel360!

With our Dynamic Emergency Exit Signage range. 
Honouring the innovator who has designed a way to improve how guests interact and experience a hotel through revolutionary technology.
Evaclite have also been announced as a Finalist for this year Fire Innovation Awards in  Safety and Health Excellence 2020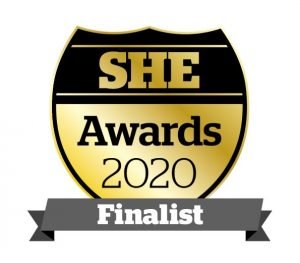 November 2018 – Evaclite win the prestigious IFSEC & FIREX  Innovation Award 

The Evaclite product team at TWO, are thrilled to announce that we have won Product Innovation of the Year at the prestigious Security and Fire Excellence Awards 2018.  Our range of dynamic and adaptive emergency exit signs have been recognised by the industry for its innovative solution in improving evacuations. We would like to thank Firex and IFSEC, the organisers, for the acknowledgement of our product.
The 20th Security and Fire Excellence Awards took place at the Hilton Hotel, Park Lane in London on Wednesday 21st November 2018. The evening of the awards truly gave the recognition that finalists deserved. It highlighted the talent within the businesses, projects and people in the security and fire industry.
EvacLite' dynamic signs have been proven to facilitate a faster and safer evacuation in comparison to a standard passive exit sign. The signs attract the eye and provide a dynamic pulsing array of light within the emergency luminaire. Being intuitive the signs are easily understood by all languages.
Evaclite the brighter way to escape.
 Inventors Brian Stevens and Bernard McDonagh:
 "We are really pleased to have won such a prestigious award. We'd like to thank the whole team at Bisley Two who not only had the foresight to see that this type of signage was needed in today's buildings to provide a safer evacuation, but also for their commitment to further develop the technology and its application to help save lives.''
Project Director Bernard Ashford
''For the Evaclite Product Development team and Bisley Two, winning the Product Innovation of the Year Award at the Security and Fire excellence Awards 2018 is fantastic recognition for everyone's hard work and dedication to developing a world class product.'
END
Notes to Editors.
About Two, a Bisley company.
Two is the innovative arm of Bisley, the British storage specialist. Our vision is to improve our business environment through technology.
Bisley designs and provides high-quality, reliable furniture for every working environment. Two, technology at work, provides high-quality innovative portfolios of technologies. We believe all our investments are innovative, reliable and practical.