We are moving : July 2022
As everyone started to work from home , during the pandemic; we moved temporarily (one year) to a Regus office in Frimley .
We have now decided that the time is right to emerge from some of the constraints of covid and move to a more permanent address located in a an old stately home in Leatherhead  surrounded by 15 acres of beautiful grounds with the River Mole running through the estate.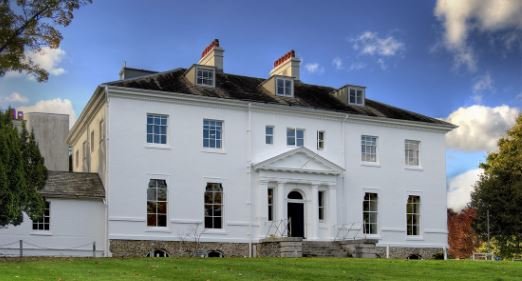 Thorncroft Manor is a 18th-century Grade II listed manor house in the south of the town, it is one of the two feudal manors of Leatherhead dating back to Norman times. Rebuilt in the 1770s in its present Adamesque style.
Just 1 mile from junction 9 of the M25 with onsite parking and only a 14 minute stroll from the railway station ( Waterloo & Victoria in 35 minutes)
June 2021 
Advanced announce partnership with Evaclite – Integrating Dynamic signs into Lux Intelligent